A Rich History and Vibrant Future
Woodbine's historic downtown district has undergone major construction and rehabilitation activity in the last decade. Woodbine is proud of its progressive economic climate, first-rate education system, city-owned utilities and a variety of housing choices. Many community groups and civic organizations support fine arts, athletics, and special community events such as the annual Western Iowa Applefest and the Woodbine Rodeo.  A walk-able city, Woodbine is proud to host one of the longest original brick stretches of the HistoricLincoln Highway. Nearby recreation areas offer nature trails, camping, swimming, picnicking, & fishing, and beautiful Shadow Valley for golfing enthusiasts. A gateway to the scenic Loess Hills, Woodbine sits at the junction of two Iowa Byways: the Western Skies Byway and the Lincoln Highway Byway.
An Iowa Blue Zones Project Designated Community
Community sectors (school, work sites, grocery, restaurant, community policy, and individuals) work together to make healthy choices such as city walkability, arts & culture placemaking, and Green Streets development accessible to all residents.
Woodbine Betterment Development Corporation
Noel Sherer, President
712-647-3444
Woodbine Community Foundation
Board of Directors: Paul Fouts, Roger Barry, Bob Stanislav
Harrison County Development Corporation
Renea Anderson, Executive Director
712-644-3081
109 N 4th Avenue Suite 2
Logan, IA 51546
COMMUNITY INITIATIVES
Special projects underway in Woodbine — Volunteer opportunities!
Woodbine Community Food Pantry
Capital Campaign & Groundbreaking for Construction – Fall 2016
Mbsully44@gmail.com
Woodbine Blue Zones Project
woodbinemainstreet@windstream.net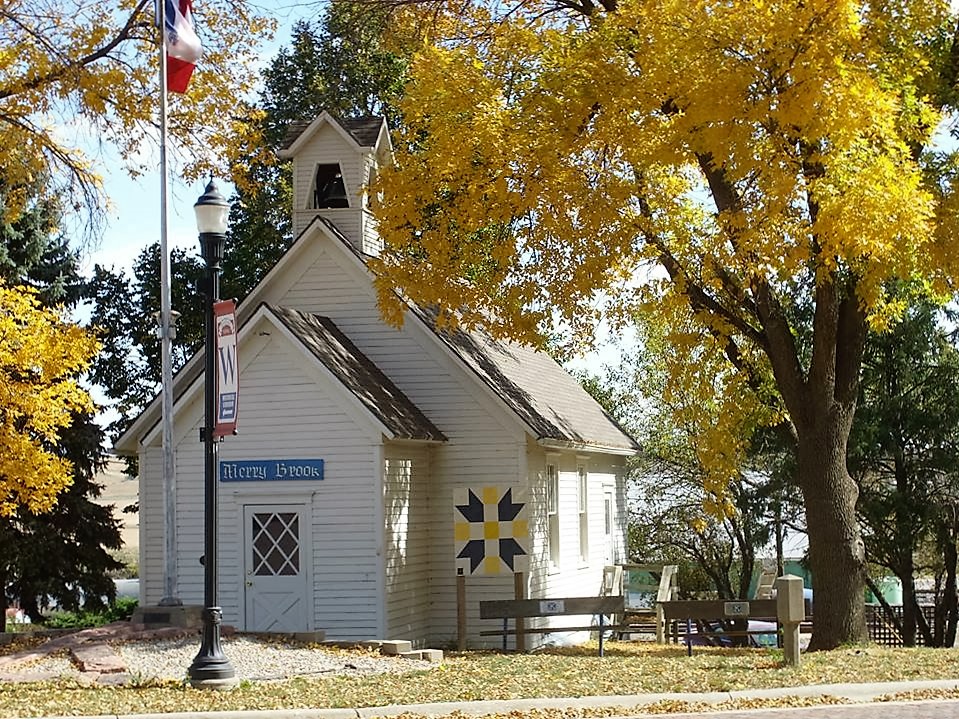 RECENT EXPANSIONS & ECONOMIC DEVELOPMENT
Tommy Gate
Woodbine Manufacturing Company recently completed a major plant expansion as product demands continue to grow in the U.S. and in foreign markets.  www.tommygate.com
Energique
A large employer located in the Woodbine Industrial Park, the homeopathic pharmaceutical company is alsopart of an ESOP(Employee Stock Ownership Plan). Products ship all over the world.
Rose Vista Continuing Care Community
The Rose Vista Nursing Home offers a suite of residential possibilities: duplexes, apartment living, assisted living and nursing home care in one convenient campus setting. www.rosevista.net
Natural Creations
Natural Creations, located in the Main Street District, provides quality natural health care products to health care providers nationally.
Woodbine Industrial Park
Limited sites available.
Woodbine Carnegie Public Library
In 2001 a new wing with handicap accessibility was completed, doubling the size of the library.
Food Land
A third generation, family-owned full service grocery –additional square footage and services – a walk-in cooler cave,produce & deli areas.
Broadway Dental Clinic
In a newly rehabilitated building conveniently located in the main street district, offering a full range of dental services three days per week.
Alegant Health Clinic
Medical care and state-of-the-art services are offered in this newly constructed, spacious facility in the downtown.