Welcome to Woodbine Iowa!
Where Family Grows Strong, We are Woodbine, Iowa
Woodbine is a western Iowa community of 1500 that offers the benefits of rural life, with easy access to big city amenities in Omaha/Council Bluffs. We are a small town where life is still alive and well. We are hard-working people connected to the farm fields and beautiful hills that surround us.
That spirit of dedication and innovation can still be felt in the halls of our Community School and on the brick streets  of our historic Main Street District. Experience Woodbine's can-do attitude and share all that INSPIRES us: our families, our land, our labors, our stories.
We love our town…you will too!
Community Organizations
American Legion and Auxiliary Units
Boy Scout & Cub Scout Troops
Girl Scout Brownie Troops
Black & Gold Activity Booster Club
Woodbine Community School (Grades 7-12) take out
Woodbine Community School – Elementary School take out
C.U.B.S. (Community United for a Better School)
Harrison County Historical Village and Welcome Center
Harrison County Iowa Genealogy
Kiwanis of Woodbine & Key Club
Optimists of Woodbine
PEO service sorority
Woodbine Alumni Association
Woodbine Little League
Woodbine Saddle Club
Soccer
AYSO
Public Services
Historic Carnegie Public Library
Cultural & Performing Arts Center
Municipal Utilities & Local Rural Utilities
United States Post Office
Senior Center
Local Police Department
Volunteer Fire and Rescue Departments
6 Local Churches
Zell Millard Historic Preservation Park
This downtown park is named in honor of former Mayor and long-time community advocate for historical preservation & economic development, Zell Millard. The park is located at 3rd and Walker and is home to the Merry Brook Schoolhouse, Train Depot, Caboose, Main Street Station and Outdoor Amphitheatre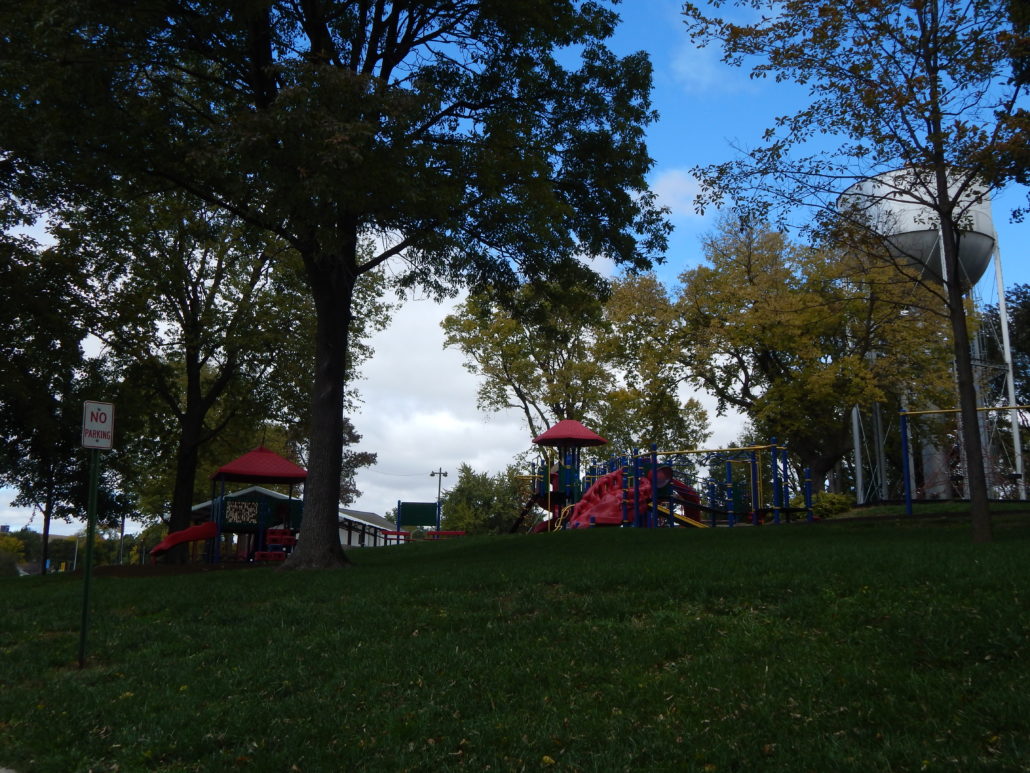 City Park
Heated pool
Tennis courts
Lighted softball field
Lighted baseball field
Lighted little league field
Three soccer fields
Two picnic shelters
Outdoor stage
New Playground equipment
Rodeo grounds
Horseshoe area
White Floral Gardens
This neighborhood park located at 11th and Park Street and is dedicated to floral growth. A walk around the pathways of the park will reveal numerous varieties of flowering plants and bushes. Shade trees throughout the park provide shade and relaxation for all.
Woodbine Public Schools
An award-winning school district, the campus hosts educational services for Preschool through High School "under one roof." Preschool through High School, college credit/dual credit courses, a wide variety of extra-curricular activities available to students. Both Head Start classes and Tiger Tots Daycare are also located on the recently-renovated and expanded campus.
Day Care & PreSchool
Woodbine Community School hosts in-house TigerTot Daycare program. 3 & 4 yr old preschool. In-home certified daycare providers (www.iowacare.org)
Youth/Adult Sports Programs
There are many opportunities for youth sports in the spring and summer. Sports include soccer, boy's baseball, girls' softball, little league football, softball as well as Adult League Softball and Adult League Volleyball. These activities are provided by independent, volunteer organizations.
Willow Lake Recreation Area
West of town with swimming, fishing, camping, cabins and nature trails.
Schaben Park
Camping, fishing, playground equipment and nature trails.
Shadow Valley Golf Course
Nine hole golf course. Convention and events center.
Pool
The swimming pool is located in City Park. This outdoor pool opens each year on Memorial Day and closes the weekend before school starts in Woodbine. For more information contact the Swimming Pool Office at 712-647-2222 or the City Hall at 712-647-2550.